New hoe, who dis?
I do realise how sporadic my posting has been since leaving university, but as we approach the TEN (!!) year anniversary of this blog I've considered what exactly to do with it. And I've got quite a few plans…very meticulously plotted out on this grid.
Okay…I have less of a plan and more of a grid, but I'm FORMULATING a plan.
2018 was a bit of an on-fire rubbish bin for me to say the least. And whilst it was punctuated with some of the best things that have ever happened to me in my life, it was mostly awful. This last stretch of the year especially.
I'm not here to delve into how I was alone on Christmas, or how I have less friends than I did in 2017, or even how eleven years after we met an ex is still managing to make me furious and upset. Nay, I am here to tell you that as I suffer through the last moments of the year that was somehow EIGHTY-FOUR YEARS LONG (exactly) that I am looking forward to 2019.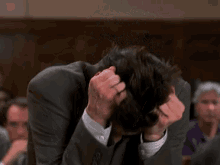 I'm leaving everything in 2018 so if you have an issue with me just know that I've let it go and you should, too. Get a tissue for your issue. I don't care anymore. I've dwelled enough on why certain friendships and relationships have ended and come up with the conclusion that I don't give one baker's fuck anymore. It's like the Sopranos, it's over. Time to stop thinking about people that aren't thinking about me. Or who, if they are thinking about me, aren't talking to me because their impression of me is a version of myself that doesn't exist anymore.
I'm on a Schitt's Creek-level redemption arc at the moment and if you haven't watched that show don't talk to me until you do. Seriously if you haven't seen it…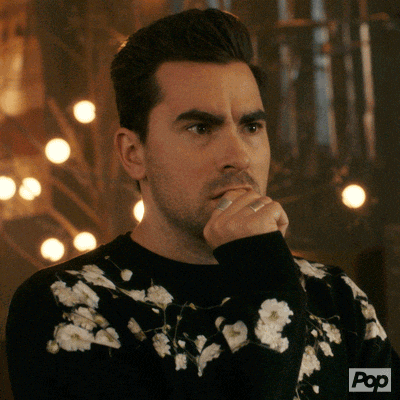 It's on Netflix.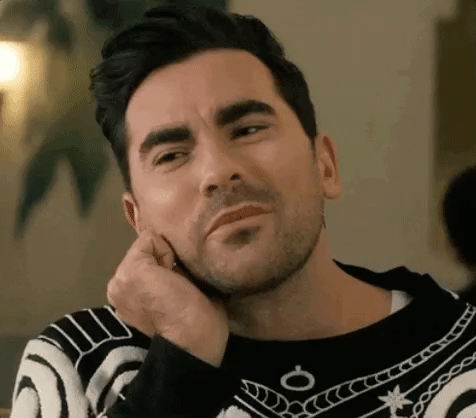 Things weren't all bad in 2018. They were 99% bad, but at one point I got to visit a continent I'd never been to and see one of my very best friends get married. I saw most of the friends I left in London and reminded myself why I should be living there. I also met someone (in the biblical way) and whilst they were meant to come hang out with me in LA for New Years, that's just another thing that was disappointing about the end of my year because he had to work last minute. Whatever. I'm going out with my housemate who is also going through a bit of a life crisis, so we are being relentlessly optimistic about 2019 together and bidding 2018 fucking adieu at an open bar. What could go wrong?!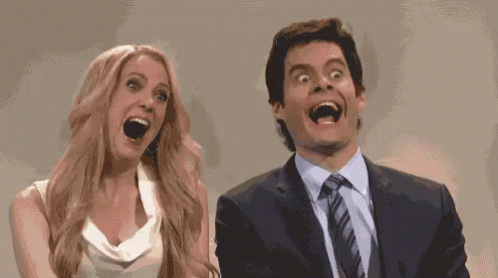 I think riding the struggle bus for awhile can illuminate the people in your life who are really ride or die, so I'm definitely grateful for the excellent friends I've had by my side this year. One of my best friends, Tracey, literally put a bed in her room for me and let me invade her space until I could recover from the nightmare of a flat I lived in for 20 days before realising it was infested with bugs and a psychopath landlord.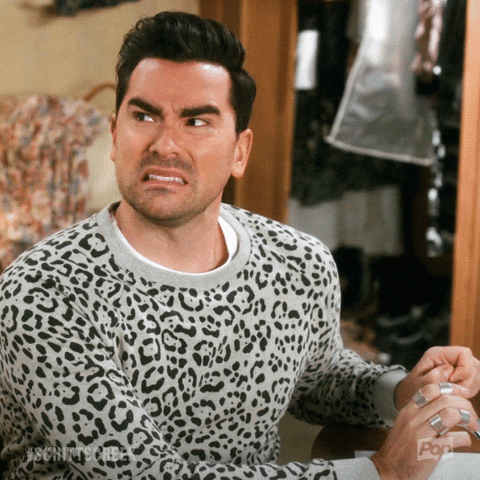 And that was just January! I'm not going to give an exhaustive list of why 2018 was the actual worst, but trust me when I say that wasn't even the worse thing about this year. That was merely how my year began.
Moving on! My love life has been very eclectic this year and I think I was just making up for the first year of my life in LA when I didn't date anyone. This year I tried to date literally everyone and almost succeeded! Being pansexual helps, and when I say I dated everyone I mean EVERYONE. As Margot Cho said, "Am I gay?! Am I straight?!?! And then I realised…I'm just slutty. Where's MY parade?"
Anyway that's why I wrote Be A Slut: Do Whatever You Want …which has had more administrative issues than Trump's cabinet. That shit has been done for over a year. And I sincerely apologise to those of you who have pre-ordered it, but it will be there. Soon. Ish. If I talk about the hold-ups I'll probably cry for the fifth time today so I'm going to do what I've been doing all day when I feel the emotion juice about to spill from my eyeballs and that's to stare at this pug playing a piano in slow motion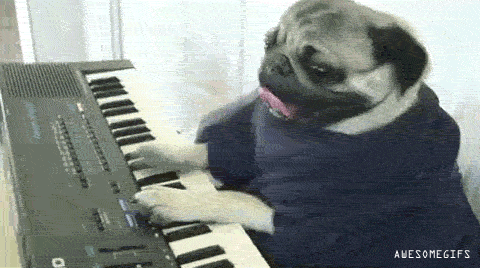 I'm not dwelling on the negative, at least I'm trying not to, because there has just been SO much of it and I don't want to bum anyone out. I'm not even going to make an itemised list because it would startle most people. The important thing is that I have (almost) fucking made it through this goddamn year. I know it isn't just me. This year has been suspiciously long to the extent that I feel like I might unknowingly be in a Black Mirror episode.
I don't think that I'll wake up tomorrow a completely new person, nor do I think the imaginary calendar we've imposed on ourselves as a significant sign of the passage of time means anything. I started my "resolutions" (which are really just things I should be doing anyway) back in November and I've lost a stone and started a new job, so I mean I'm already going into 2019 ahead of the game. But the older I get the more I realise this shit ain't a game, and if it is it's a terrible one. There's this dichotomy between everyone telling you to do whatever makes you happy, and then doing what makes you happy and have everyone getting mad at you for not being "responsible".
I suppose success is when you make money doing what makes you happy. Otherwise people are just constantly asking when you're going to get a real job or when you're going to settle down.  To which I say, "Um being a full-time bitch is a real job, and I plan to never settle down." I don't even know what "settling down" means but I almost sold all my worldly possessions and moved to that dog sanctuary in Costa Rica at the mere thought of it. Do people just stop getting curious about life? What is the obsession with planting yourself in one place and staying there? No gracias. (See? Already practising my Spanish for Costa Rica.)
Even though things were totally pants for most of the year I'm not going to say it can't get any worse because I thought that last Monday and things got SO much worse. Like comically worse. Worse to the point that I just laugh when something goes wrong. Except when my Uber driver almost got in two accidents this morning. I was like, "Not today, Satan! I will not be immortalised in this fucking year!" If NOTHING else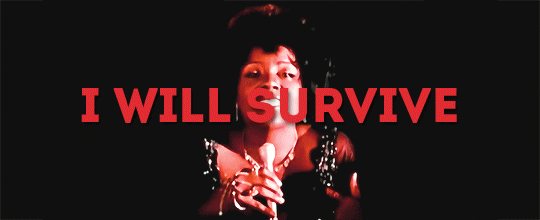 Another reason I refuse to "settle" or go back to a corporate job is because there is literally no other option than being who I've worked very hard to become and doing what I want to do, which is write. Ironic given how much I haven't been publishing, but I have been writing a lot. I think the whole book delay made me feel guilty about publishing anything that wasn't the book, but I've let go of the things that are out of my control, and am going to fill in that grid. Oh wait..hold up…
Totally forgot that I drunkenly filled this in! It's a New Years miracle! Okay, well. Yeah. I have a plan then.
Alright. That's about enough of that. To everyone who has supported me over the last decade, and especially over the past year, I really can't express the amount of gratitude I have for you. I try to stubbornly do a lot of things alone and there have been multiple people who won't let me, and I wouldn't be here without you so, really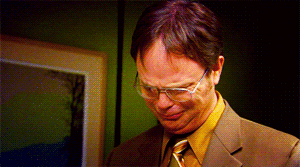 Hope everyone has a great New Years! Talk to you next year xx