Dan Wootton is a self-proclaimed journalist who writes for the Showbiz section of The Sun. To give those of you outside of the UK context for the kind of publication The Sun is, it's on par with the National Enquirer in the US, or really any type of loo roll available around the world.
As if I needed any more reason to dislike The Sun, they ran an article about my blog in 2010…
It's just…
You can read the rest here if you so wish, but their repeated use of the random quote "voracious appetite for sex" (one that I'm quite sure they took from the Daily Mail as they are most certainly not words of my own) and the general tone of the entire thing is just awful. They didn't even try to contact me to ask about said appetite for sex, and if they had I would have assured them that that it was far less of a 'hungry hungry hippo' kind of appetite and more of a 'cheeky Nandos' kind of thing.
Needless to say, I have never (in all temporal past, present, future terms of the word) given The Sun an ounce of credibility, and that certainly extends to this "Showbiz" reporting they try to pass off as insider knowledge. Which isn't to say that there is no insider feeding The Sun some kind of knowledge, rather that it seems that The Sun has no regard for credibility of said knowledge seeing as the majority of their sources are anonymous.
An insider informant of The Sun steps forward with claims that he was bribed with ham and repeatedly told that he was a "good dog". Speaking exclusively to the BBC, Bounce now claims to be ashamed that he was actually a very, very bad dog…Oh, Bounce. 
Who is Dan Wootton then and why is he always making people angry across all platforms of social media? It would be impossible to go into all the ways in which Dan has disappointed people with his careless observations about the world of show business and celebrities, but to first put into context the kind of teenage diary-style writing he's managing to get printed on actual paper, it's apt to start with this gem of an article in which he claimed personal and inside knowledge of the "truth" behind One Direction's hiatus:
Oh, really? YOU personally watched this all go down for the past five years? 
A TENSE MOMENT BETWEEN MEMBERS OF ONE DIRECTION.
First of all, who writes an actual news article in the first person? I would say that this reads like a bad Young Adult novel, but that's highly disrespectful to the YA genre. This first-hand account of One Direction is really nothing more than a compilation of random information I could have gathered from their ITV special back in 2011 and a couple of headlines ever since, supplemented only with his unwanted opinion on the relationships within the band. And lest we forget for five goddamn minutes that Harry Styles and Taylor Swift allegedly dated back in 2012, Dan made sure to really drive the Hetero Harry story home.
Dan then went on to personally attack every single member of One Direction…
Look at him! He's off the rails! 
Sure, Dan.
Thank God for Narry…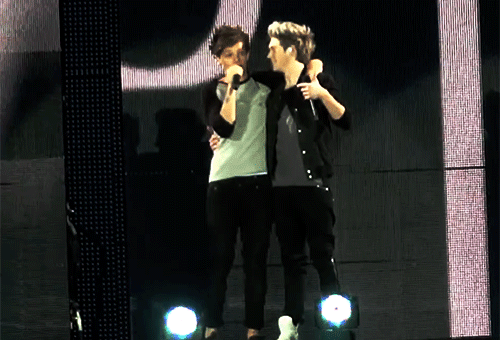 Niall has to like everyone. It is genetically who he is.
Their top secret plan, huh? To release another album was their SECRET PLAN. And Zayn just went and RUINED IT ALL!
Okay, so that's four of the five he's insulted…
Ah, there you go. Nice.
Interesting, because Rolling Stone magazine literally wrote an article called "16 Reasons One Direction Are on Top of the Stadium Rock Game" in which they said:
These boys love the whole 1970s rock thing — they call this tour On the Road Again, which should be the name of a double-vinyl live album from a 1974-era Southern AOR sextet who sing about rockin' down the highway. The tour program has the size and heft of an LP, full of Time Fades Away–style black-and-white pics of boys near amps. The classic-rock-as-teen-pop thing is so avant-garde, the rest of the music world still hasn't found a way to imitate it. Their Fleetwood Mac homage "Fireproof" even nails the precise John McVie bass throb. 
But, whatever you say, Dan. Speaking of Dan, another reason his bizarre stories are so unbearable to read is because he somehow manages to make everything about himself.
Furious? With Dan? I would think it's a bit more like…
But given that this article went live at 00:01 on the 31st of October 2015 and Niall Horan then promptly tweeted this:
I would say that it's highly likely that they've seen his work and that Niall at the very least saw this article in particular.
Unfortunately, Dan's writing in The Sun isn't even the most offensive thing about him. Because he also writes on Twitter.
George Shelley of Union J took to YouTube today to make a statement about his sexuality in which he very eloquently said, "I've been reading a lot of speculation online as to whether I'm straight, or gay, or bi and it's all just labels, and it's a little bit old fashioned and this is why I'm not going to label it myself because it's not something I feel that I can label. I've had girlfriends…but I've also had boyfriends. And I just want you to know that whether or not I choose to be with a girl next or a guy next it's because I love them. And it shouldn't be a big deal." Very well said, and very clear message. He likes girls and boys but doesn't want to put a label on it. And yet…
Then Peter Robinson stepped in to make a very valid point.
Which Dan replied to with the dignity required of a staff member at The Sun.
Luckily it wasn't long before fellow Oxbridge graduate Neil Milan of Clean Bandit also stepped in to say precisely what was on everyone's mind.
And thus a far less vulgar Kanye West-Wiz Khalifa-Amber Rose twitter feud ensued…
Sidebar: saying 'respectfully' prior to something highly disrespectful, such as claiming that someone calling you out on homophobic statements is 'ridiculous', doesn't make it any less offensive.  
Wow, he actually waited an entire fifty-four minutes before making this about himself. New record?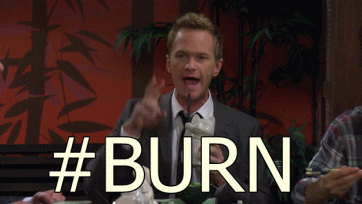 Although Neil's mic had been sufficiently dropped, Dan stepped in to shove his foot even further down his throat.
THAT'S NOT ANY BETTER.
As Aaron Butterfield pointed out:
Aaron…
Undeterred by the Oxbridge brats, Dan returned to his original beef with Peter, and brought the focus right back around to Dan's favourite topic: Dan.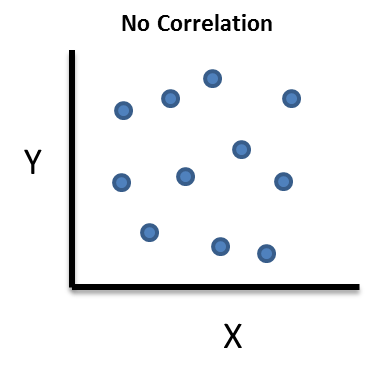 Unable to simply apologise for mislabeling someone as bisexual who explicitly said that they did not want to be labeled as such, Dan began to backtrack.
In case you don't feel like scrolling back up, this is what Dan originally said:
Dan is aware that what he said was actually written and published onto a website as public record, right? The inherent problem here is that Dan sees nothing at all negative about what he's said. As Neil pointed out, this 'Oh, go ahead and say it, but everyone already knew that you're bisexual, even though you explicitly just said that you don't identify as bisexual' kind of attitude, which is exactly what he was saying despite later protests, is in fact indicative of homophobia. To then claim that he is incapable of being homophobic just because he is a gay man is as absurd as claiming that you can't be racist just because you're a person of colour. His comments were not only offensive, but inaccurate as well.
When Dan was called out again on his mislabeling of George, this time by twitter user @mattroe, he came up with an even more ridiculous excuse.
So now Dan is God and giving names to all the things? George Shelley explicitly said that he preferred not to be labeled as straight, gay, or bisexual and Dan 'names the things' Wootton took to what he refers to as "the largest paper in the UK" to explicitly label him as bisexual. So, if we're going to call things things I think we should call Dan what he really is: a shit reporter.
If you'd like to know what else this has to do with One Direction, stay tuned for part two in the 'Why Is Dan Wootton Disliked By Everybody?' saga.